What is Injection Molding?
Injection Molding is an elegant and simple manufacturing process that can quickly produce intricate shapes for custom parts and products. Injection molding is the process of choice for companies looking to produce repeatable parts with strict mechanical requirements. Injection Molding is also a popular manufacturing option for high-production runs, not only because of the consistent quality of the manufactured plastic parts, but also the price-per-part decreases with higher quantity manufacturing runs. 
Additionally, Huachen Precision offers injection molding production that runs as small as 100 parts. Our injection molding service allows you to easily move from prototyping to end-part production.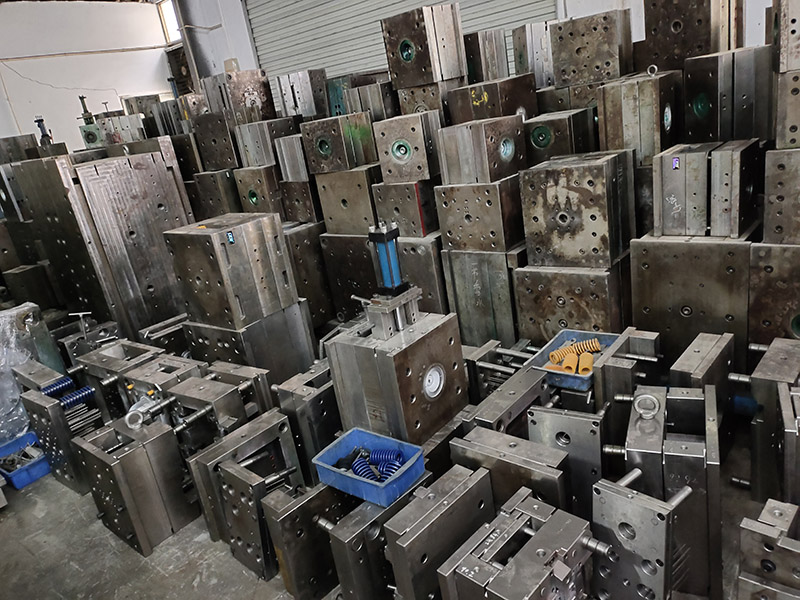 When the two plates of the mold are clamped together, injection can begin. The plastic, which is typically in the form of granules or pellets, melted down into a complete liquid. Then, that liquid is injected into the mold.
Injection molds are typically made in two, clamshell-style pieces. In the clamping phase, two metal plates of the mold are pushed up against each other in a machine press.
In the cooling stage, the mold should be left alone so the hot plastic inside can cool and solidify into a usable product that can be safely removed from the mold.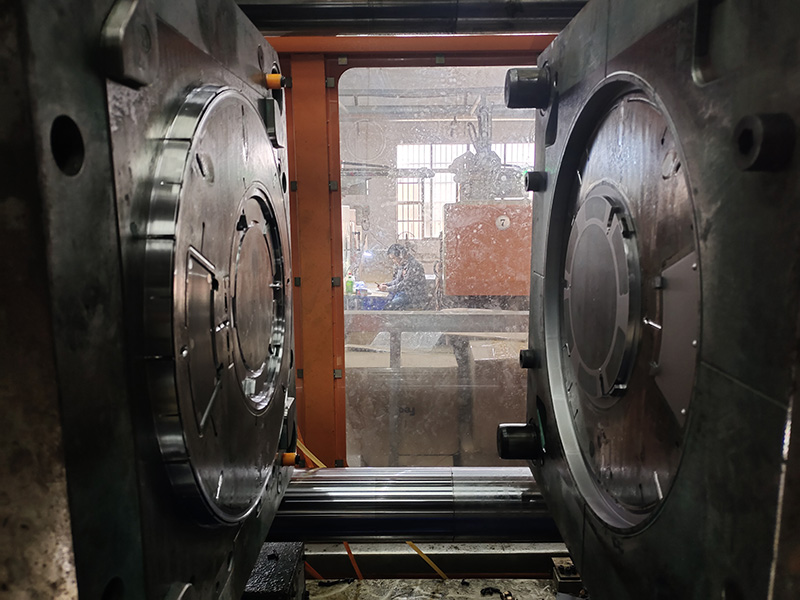 In the dwelling phase, the melted plastic fills the entirety of the mold. Pressure is applied directly to the mold to ensure the liquid fills every cavity and the product comes out identical to the mold.
With the mold open, an ejector bar will slowly push the solidified product out of the open mold cavity. The fabricator should then use cutters to eliminate any waste material and perfect the final product for customer use.
In this step, a clamping motor will slowly open the two parts of the mold to make for a safe and simple removal of the final product.
Injection Molding Manufacturing Capabilities
Our Network of  Manufacturing Partners Gives You Easy Access to Diverse Capabilities to Serve All Your Manufacturing Projects.

Name

Description

Rapid Tooling

Molds with cheap steel material with a life time of up to 20,000 runs. Machined in typically 2-3 weeks.

Production Tooling

Traditional hard molds, machined in typically 4-5 weeks.

Single Cavity Molds

Molds containing only one cavity, producing one unit per run.

Molds with Side-Action Cores

Cores slide out of the part from the side before it is ejected from the mold. This allows for undercuts to be molded.

Multi-Cavity Molds

Multiple identical cavities are machined into the mold tool. This allows for more parts to be produced per shot, minimizing the unit costs.

Family Molds

Several parts are designed into the same mold tool. This allows for the minimization of tooling costs.

Insert Molding

Inserts are placed into the mold and molding occurs around them. This allows for inserts such as helicoils to be molded in your design.

Overmolding

Premade parts are placed into the mold to mold over them. This allows for multi-material injection molding.
Advantages Of Injection Molding
1.Excellent production speed for mass production
2.Low cost per part and high precision
3.Excellent surface finishes
4.Strongest mechanical strength
5.A variety of material options
Injection Molding Plastic Parts Showcase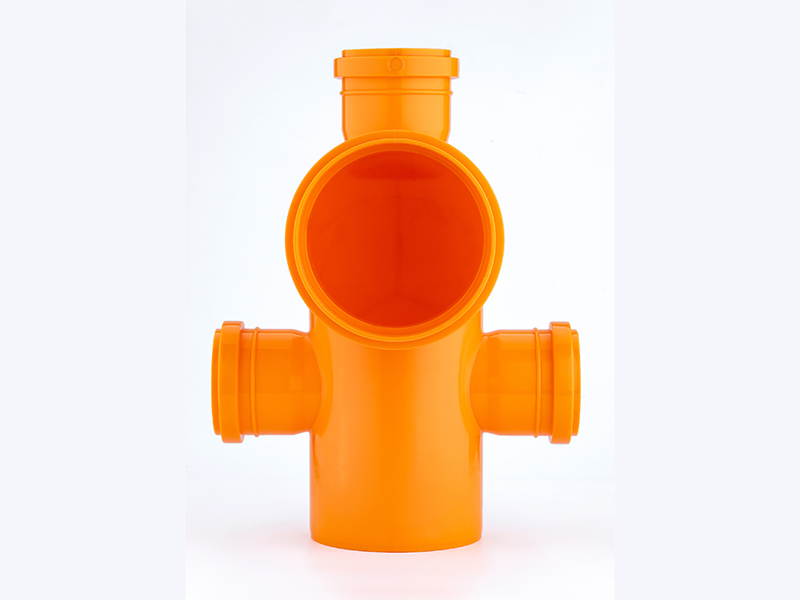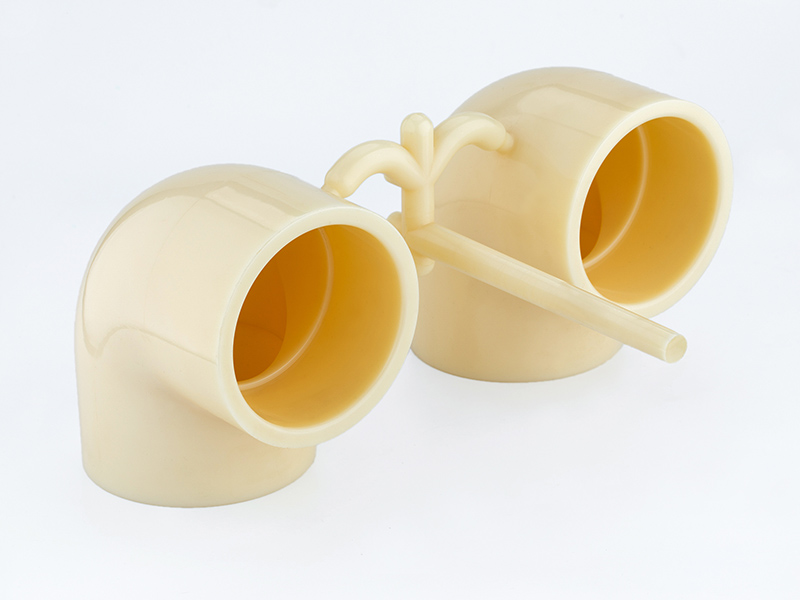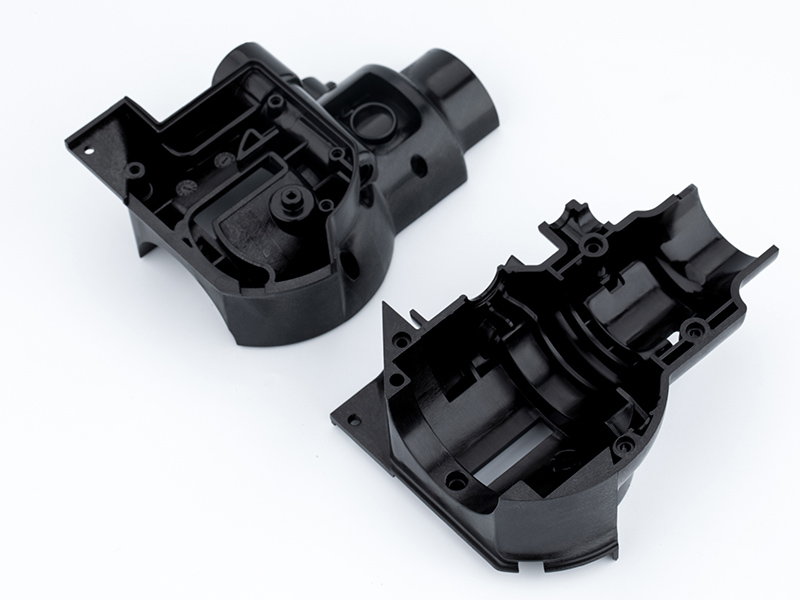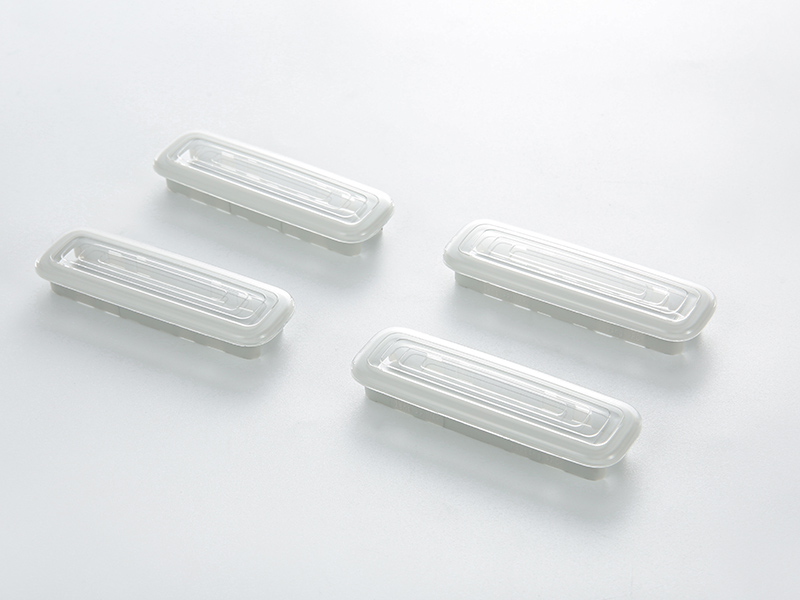 Injection Moulding White Parts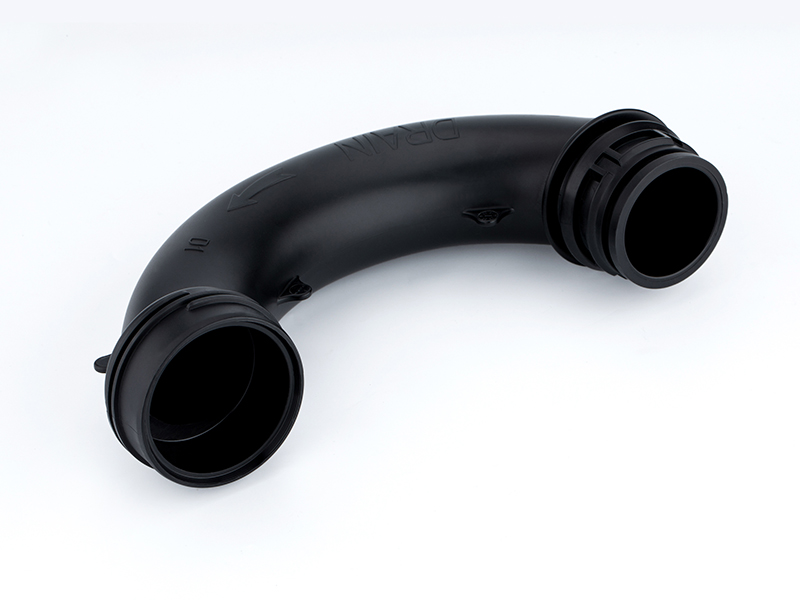 Custom Injection Moulding Part
---